On December 6, 2009 we drove down to Arizona for the Vikings/Cards game at the University of Phoenix Stadium. It was my first NFL experience since my departure from Chicago and by beloved Bears (...uugggg...). This road trip was planned last year also but I was unable to attend due to prior commitments. I promised Ronni that if the Vikings came West this year, we would be there.
Devoted Viking fan she is, I refuse to wear purple but did manage to compromise and let her hang on me, even if she was wearing the color of Barney :-)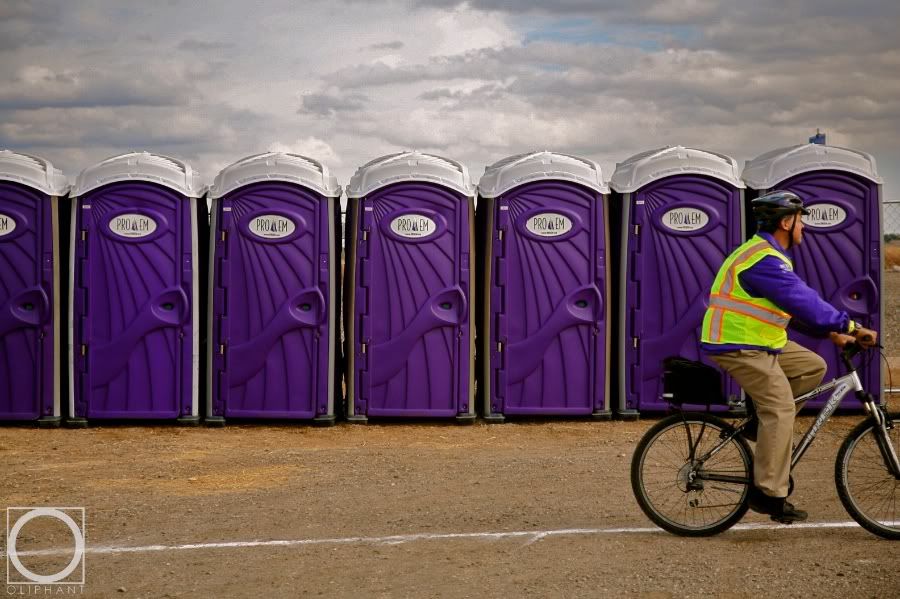 To my surprise, there was purple everywhere....
You might say, well what's a Bear fan doing in sea of purple and hostile territory, right? Where herein lies the rub....I'm no Parrot Head but I am a fan of Jimmy Buffett's, the empire he's created, Margaritville and anything Key West and there is a pretty kewl Margaritaville in Glendale!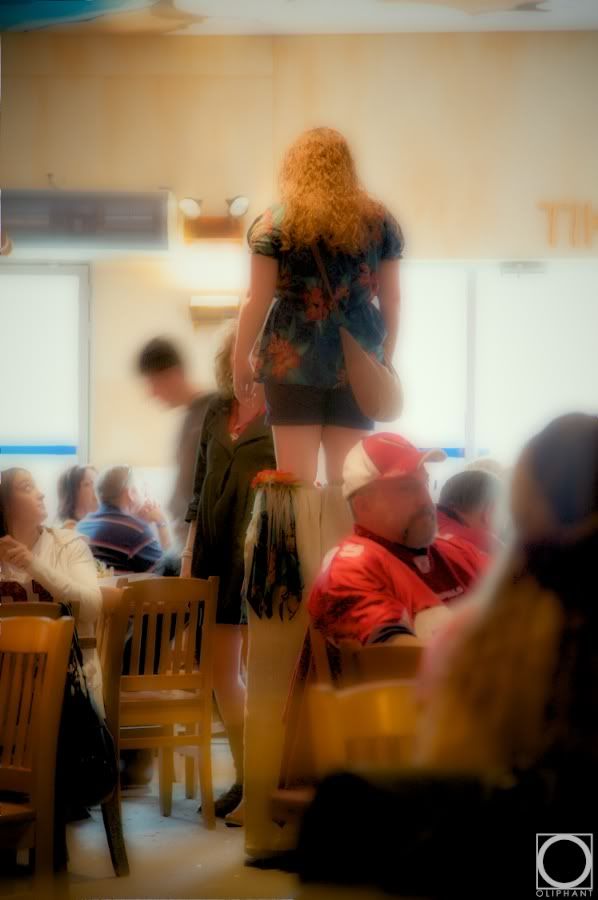 I've been to Margaritaville Key West and Orlando on more than a few occasions and I've yet to see the stilted woman. This was a first for me. The food was consistant, especially the conch fritters and our waitress was on point.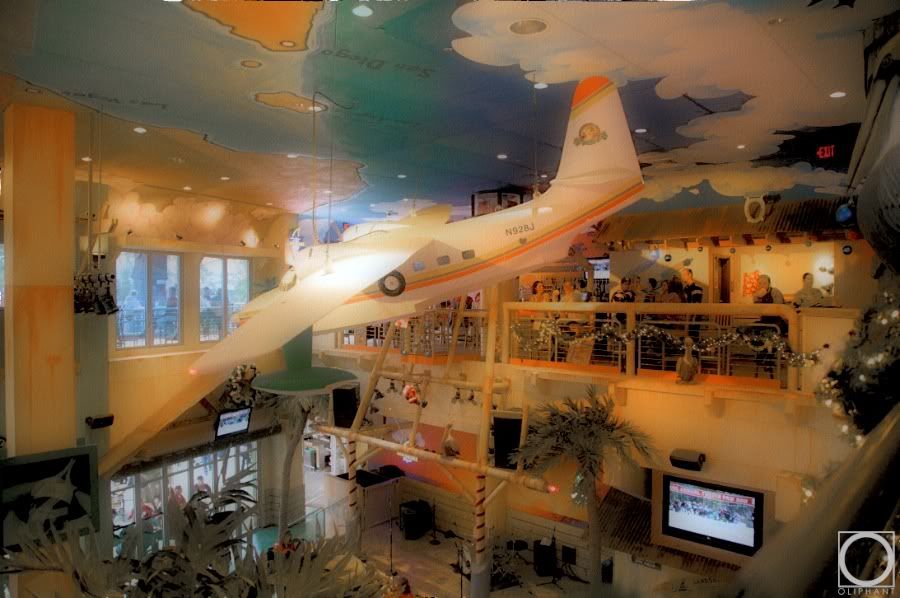 So after a couple of libations, fritters and coconut shrimp, it was game time. For the record, the Bears haven't a had a great quarterback since...well, let's just say I was looking forward to seeing Bret Favre play, especially since he's not wearing Packer green. So I'm hyped and Ronni is giddy as ever...
...and this is what we witnessed after the first drive of the game...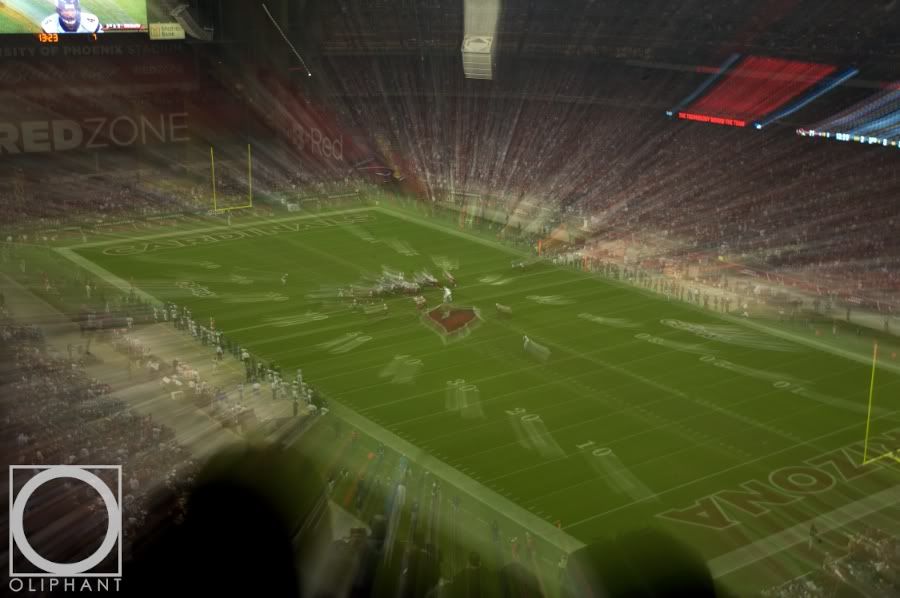 Favre throws two interceptions, Peterson rushes for 19 yards! WTF....it's as if we were inside a bad Twilight Zone episode. Vikings lose 30-17 as well as several players to injuries. If it wasn't for Ronni and Margaritaville, this would have been a bad outing.